Iris Alvarez
Iris, is no stranger in the optical field, having spent 25 + years in eye care. She is a licensed optician who began her career in Forest Hills. She paved her way into Manhattan, where she managed a private Optometric practice for 9 years, providing quality eye care to fashionable and cosmopolitan clientele. Iris ultimately landed a coveted position managing an Ophthalmology practice in Brooklyn Heights for 12 years.
After a successful career, Iris, along with her partner Mark Kimyagarov, joined on a new venture, and became owners of Austin Optics. She returns to Forest Hills, where it all began, with a vast knowledge & expertise in the latest technology available in the market, along with a keen sense of style. Iris'  innate ability to choose just the right frame to complement your face, prescription and style, will make the whole process easy for you. Come in today and let Iris update your look.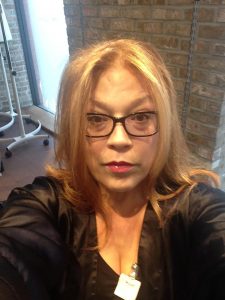 Mark Kimyagarov
Co-onwer of Austin Optics, has been a licensed optician for 15+ years. You may remember Mark, as he previously worked at Austin Optics, before he left and then returned as an owner. Mark is known for his precision in making and adjusting glasses. He also will guide you in picking out the latest frames and lenses to best satisfy all your visual and aesthetic needs.
Beth Pearlmutter, OD
Dr. Beth Pearlmutter has been practicing optometry for over 25 years. She graduated from Cornell University in 1989 and received her doctorate from SUNY College of Optometry in 1993. She did specialized rotations in contact lenses and ocular disease.
Dr. Beth has been at Austin Optics for over 15 years, taking care of the eye health of family members throughout multiple generations. She is known for her compassion, patience and thoroughness. While she examines you, she will make you feel comfortable and at ease. She will take the time to explain to you what is wrong, what is needed to fix any eye issues that you might have and will answer all your questions.
Dr. Beth not only checks your vision to get you to see the best that you can, but will examine the front and back of your eye to check for any disease. She is certified to treat any anterior segment disease such as pink eye (conjunctivitis), dry eyes, styes, ocular allergies, etc. If she detects any disease in the back of your eye such as cataracts, age related macular degeneration, diabetic retinopathy, etc. she will refer you to the proper eye specialist. Dr. Beth can also detect if you have certain systemic diseases such as high blood pressure or high cholesterol, making yearly check ups important important not only to insure good vision but your overall health as well.
Email Dr. Beth at [email protected]
For appointments to see the Dr., please call (718) 261-8655